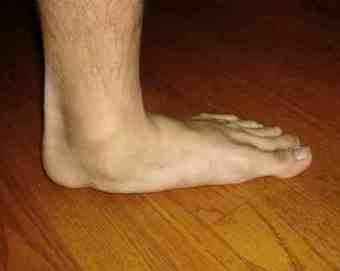 Signs and Symptoms of Accessory Navicular Syndrome
Adolescence is a common time for the symptoms to first appear. This is a time when bones are maturing and cartilage is developing into bone. Sometimes, however, the symptoms do not occur until adulthood. The signs and symptoms of accessory navicular syndrome include:
A visible bony prominence on the midfoot (the inner side of the foot, just above the arch)
Redness and swelling of the bony prominence
Vague pain or throbbing in the midfoot and arch, usually occurring during or after periods of activity
Diagnosis
To diagnose accessory navicular syndrome, the foot and ankle surgeon will ask about symptoms and examine the foot, looking for skin irritation or swelling. The doctor may press on the bony prominence to assess the area for discomfort. Foot structure, muscle strength, joint motion, and the way the patient walks may also be evaluated.
X-rays are usually ordered to confirm the diagnosis. If there is ongoing pain or inflammation, an MRI or other advanced imaging tests may be used to further evaluate the condition.